Josh Fox – Founder and Artistic Director, International WOW Company
Josh Fox has written/directed/produced two feature films and over twenty works for the stage which have premiered in New York, Asia and Europe. His narrative feature film debut "Memorial Day" (2008), is a jarring roller coaster ride from the beaches of girls-gone-wild spring break to the torture chambers of Abu Ghraib, premiered at CineVegas Film Festival and went on to have a successful limited run at IFC Center in New York.
His recent work for the stage includes SURRENDER, an interactive war epic premiering in New York City, which was nominated for a 2009 Drama Desk Award and "Auto Da Fe," which premiered in New York and will tour to Japan in 2011. All of Josh's work is produced and created with the award winning International WOW Company, a theater and film group with membership of over 100 actors, dancers, musicians, technical, and visual artists spanning 30 countries on 4 continents. The New York Times hailed him as "one of the most adventurous impresarios of the New York avant-garde" and Time Out NY called him "one of downtown's most audacious auteurs," citing his "brilliantly resourceful mastery of stagecraft." Josh earned his BA from Columbia University.
Natalie Merchant – Musician and Activist
Natalie Merchant began her musical career as the lead vocalist and lyricist of the pop music band 10,000 Maniacs and released two platinum and four gold records with the group between 1981 and 1993. Together with artists like R.E.M., they defined college rock and created the first wave of alternative rock bands and what became known as the alternative rock format on FM radio.  In 1994, Natalie Merchant began her solo career with a self-produced debut album, Tigerlily (1995). In the years following, she released Ophelia (1998), Natalie Merchant Live (1999) and Motherland (2001) followed by an album of American and British folk music, The House Carpenter's Daughter, on her own label, Myth America Records.
Merchant has collaborated both on stage and in the studio with a wide range of artists including Philip Glass, Wynton Marsalis, David Byrne, The Chieftains, Mavis Staples, REM, Daniel Lanois, Ladysmith Black Mambazo, Tracy Chapman, Dan Zanes, Billy Bragg and Wilco. Throughout her career, Merchant has also been dedicated to supporting a variety of non-profit organizations by lending financial support and raising public awareness. Scenic Hudson, Riverkeeper, The Center for Constitutional Rights, Doctors Without Borders, Tibet House, Greenpeace, The Southern Center for Human Rights and Planned Parenthood are among the social justice groups to which she has been devoted. Merchant has also served as an appointed member of the prestigious New York State Council on the Arts (2007-2011).
Mark Ruffalo – Actor & Activist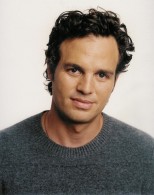 Mark Ruffalo is an Academy Award-nominated actor who was for nominated Best Supporting Actor in the film "The Kids Are All Right." In 2012 he starred as Bruce Banner, The Hulk, in the blockbuster hit "The Avengers." He portrayed Stan in "Eternal Sunshine of the Spotless Mind," Inspector David Toschi in the 2007 film "Zodiac" and U.S. Marshall Chuck Aule in "Shutter Island."
He is also an advocate of addressing climate change and renewable energy. In March 2011, Mark co-founded Water Defense to raise awareness about energy extraction impact on water and the public health. A regular contributor to the Guardian and the Huffington Post, Mark is a recent recipient of the Global Green Millennium Award for Environmental Leadership, and the Meera Gandhi Giving Back Foundation Award. He was named one of Time Magazine's "People Who Mattered" in 2011.
Sandra Steingraber – Ecologist, Author, and Cancer Survivor
Sandra Steingraber, Ph.D. is an internationally recognized authority on the environment links to cancer and human health. Steingraber's highly acclaimed book, Living Downstream: An Ecologist's Personal Investigation of Cancer and the Environment presents cancer as a human rights issue. Originally published in 1997, it was the first to bring together data on toxic releases with data from U.S. cancer registries and won praise from international media including The Washington Post, Publishers Weekly, The Lancet, and The London Times.